Omnitracs XRS Relay connects quickly and easily - it's 'plug-and-play.' The palm-sized Relay device in the cab connects in minutes to your truck's engine. The diagnostic and positioning data is transferred wirelessly via Bluetooth to the driver's smartphone, tablet, or rugged hand-held. Then the data is uploaded automatically to our web-based Cloud application for real-time visibility, exception alerts and fleet analysis. Life is easier for the driver, and the intelligent information is accurate and complete for the carrier.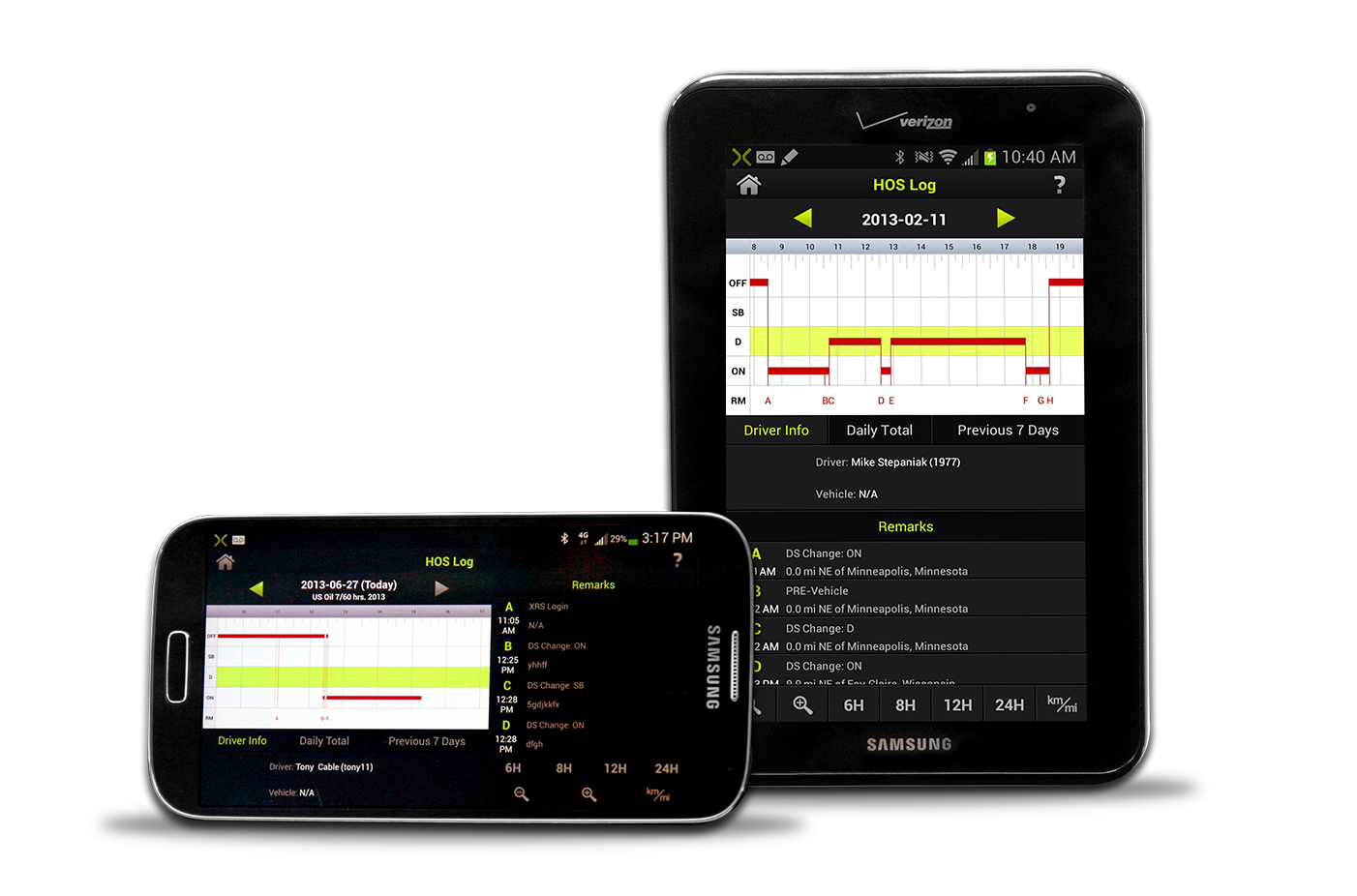 What makes the Omnitracs XRS Relay solution different?
10-minute installation with no modifications to the truck
Driver application runs on both Android and Windows Mobile devices
As part of the Omnitracs Enterprise, you can have confidence you are working with the most reliable and dependable company in the industry.

Benefits
Improve safety and compliance
Reduce paperwork with automated HOS, IFTA and DVIR
Prepare for the ELD Mandate
Provide better customer service
Drive efficiency and profitability with vehicle performance monitoring
Streamline your operations with customizable forms
Retain your best drivers

Features
Electronic Hours of Service: 395.15 Compliant Electronic Driver Logs
Time Clock: Time tracking for HOS and non-HOS drivers
Driver Vehicle Inspection Report (DVIR): Automated, compliant vehicle inspections
International Fuel Tax Agreement (IFTA): Automated fuel tax reporting makes IFTA as easy as "Print, Sign, Send"
Performance Reporting: Capture and analyze vehicle and driver data
Driver Scorecards: Rank drivers on speed, MPG, idle and safety scores
Asset Tracking: Real-time vehicle location and utilization
orms-Based Messaging: Flexible form creation for driver communication
Proof of Delivery: Image, signature and barcode capture for capturing delivery information